Remember the Music?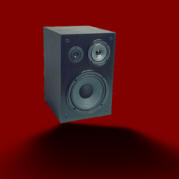 When was the last time you closed your eyes to listen, just listen, to any kind of music?

Remember when acid rock touched you at the molecular level? Tugged at your subatomic particles and made your electrons glow? Ok, maybe it was the acid, but do you recall how2 it felt to listen to Santana or Led Zeppelin from a vinyl disk, your head laid low on yellow shag carpet, your inner space wide open, empty and receptive, and balanced perfectly between two big speakers that you stuck right onto your ears? Remember how the music met in the middle and danced in your core?

God, I do. I remember when Jefferson Airplane first graduated to Jefferson Starship, how I wanted to be on that spaceship. I wanted to say goodbye. I wanted to let the motherfuckers kiss my longhaired ass. I wanted to see my baby strolling on the A-deck of a Starship with her head hooked into Andromeda. I was touched to the acid essence of my misspent acid being, and I loved it, over and over again. I closed my eyes and flew to the stars.

When was the last time you saw a paisley behind closed eyelids? Envisioned Black Magic Women climbing Stairways to Heaven? Recognized that the Lunatic was, indeed, in your head?

Remember when CSN could say nothing wrong, and always said it right? Remember when the sound track from Easy Rider stayed in the 8-track player for two solid months? Remember when Ian Anderson's flute was 5 feet long and left sparkling glitter trails in the air, and in your head?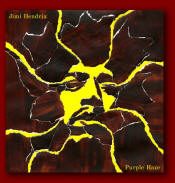 Remember when Jimi Hendrix actually made sense, besides sheer virtuosity? The Star Spangled Banner, that electric meathook of expatriotism -- a flag song indeed, more like an 8-track flag burning, as tangled up and discordant as we were, relaying grief. When you closed your eyes, Oh Say Could You See that freak flag flying? Damn. I could.

Stevie Ray Vaughn was a virtuoso too, better than Hendrix in my opinion, but his music never made me close my eyes. I might close my eyes when I think about Cheryl Crowe, but not when I listen to her sing. (I don't listen to her anyway, she's just another fine-assed gal on the radio and TV, with little voice and insipid lyrics.)

They say the Heart of Rock and Roll is the Beatin'. Might be true, I think it is, especially these days. I like a lot of music, I listen to a lot of music, I still appreciate virtuosity, and my jungle heart still pulses to primitive rhythms and strong bass lines.

But the truth is, I miss the music I could see.

I think, more than that, I miss the person who could see it.

Ted